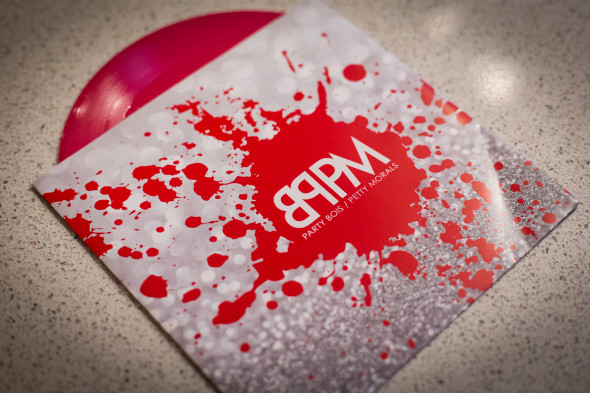 Party Bois​/​Petty Morals
Split 7″
2015
Do you like to party? No, do you like to party? Party Bois​ and ​Petty Morals like to party. They've got a new split 7″ to prove it. Party Bois offer up their biggest hook yet on "Loving Arms." That's saying something with the singles they've been putting out. It's also the most straight-up rockin' tune they've done. The electric guitars share equal time with the synths and electronic drums. Whoa-oh-oh! The flip side has Petty Morals hand clapping their way through another number ready for the '80s guilty-pleasure flick running through my dreams. "Go For Broke" is a call to action. I suggest you answer it.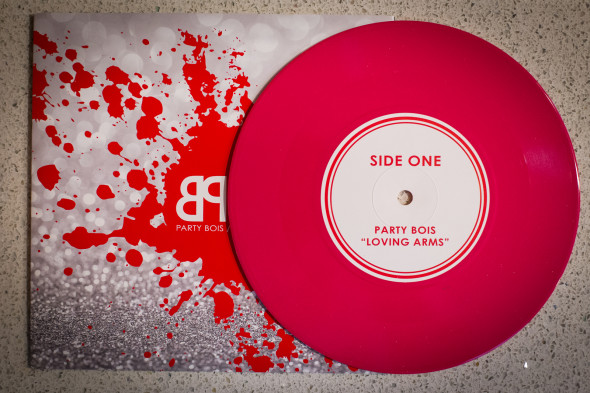 The 7″ record comes on snazzy pink vinyl and plays at 45RPM. Small hole. Full color jacket. Digital download. Get it.
Where to get it: