Yes! We've teamed up with heavyboogiemongers Cult 45 to bring you our first video premiere on Daykamp Music TV! "Dead End Kid" is from On High, which the band released back in January. It puts a clever spin on the ol' video-inside-a-video trick and tosses in a couple of great cameos. Heck, the beard-no-beard countdown at the beginning is reason enough to click the play button.
The video was done by Mike Gill over at CircumVision, who is also putting together the what-looks-to-be-amazing Billy Ruane documentary.
Enough jabberin', go watch this thing already! You may even pick up an idea or two for your next video…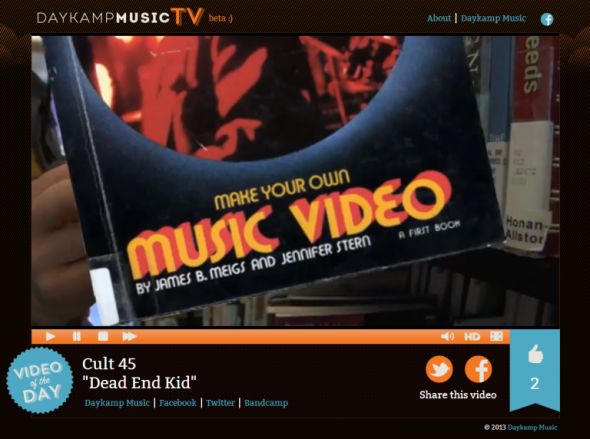 Cult 45 is on Facebook, Twitter and Bandcamp. Show 'em some love.
Bonus Time! Here's the full cover band video (awesome) and one of the Cult 45 performance (cool).