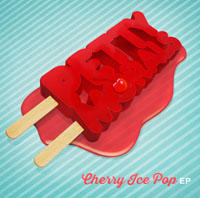 Petty Morals
Cherry Ice Pop EP
2014
I sometimes have this dream that life is an '80s teen comedy. Everyone drives a 5.0 Mustang* or a rusted out Chevette and all the action goes down at The Mall. If you're a cool kid at The Mall you have two things with you at all times: an Orange Julius and a copy of Petty Morals' Cherry Ice Pop EP for your Walkman. You sang along as "Girl Gotta Do," "You Get Me Loose" and "Shuddup" tore up the charts over the summer with their hooks and attitude to spare. The unabashed pop of "To The Edge" makes it your favorite track. You play it over and over. The clerk at Record Town says the new EP is OK, but Petty Morals will never top "Radio Action." It's a front. He secretly thinks the "Girl Gotta Do" remix is totally tubular. He even put it on the mix tape he gave you when he asked you out. You turned him down because he hit on your best friend last week. Besides, you have tickets to see Petty Morals play The Centrum that night.
Where to get it:
Full Disclosure: The lovely and talented Nicole Anguish of Daykamp Creative did the artwork for this gnarly EP. That doesn't make it any less righteous.
* There may be a Trans Am or an IROC-Z in the mix.