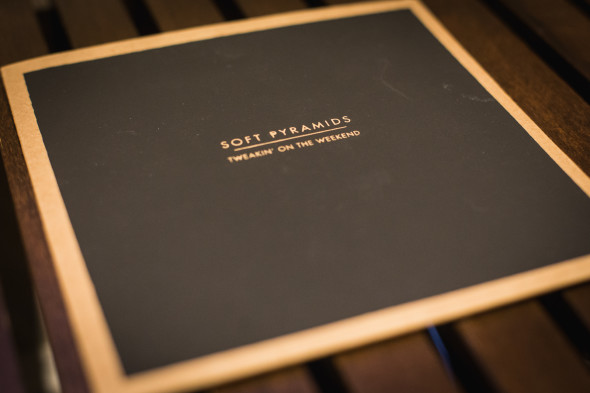 Soft Pyramids
"Tweakin' On The Weekend"
2013
I had seen Soft Pyramids before, but the band really won me over during this year's Rock 'N' Roll Rumble. Naturally, I had to walk away with all of their vinyl, which included the laid back and hip single for "Tweakin' On The Weekend." Jangly guitars and a just-right tempo provide an easy groove below the drifting vocals. Soft Pyramids are swimming in the sweet spot. The B-side, "Don't You Tell Me," picks up the pace and provides a nice counterpoint to the first number. The digital download, included with the vinyl, tacks on a couple of high quality bonus tunes in "Bellwether Lullaby" and "White Deadnettle." Nice.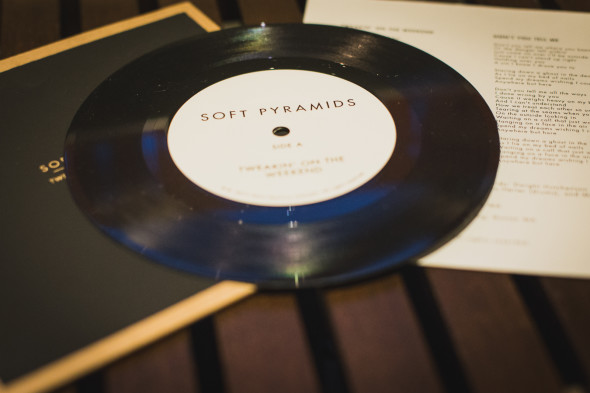 The vinyl itself is a basic black 7″ that plays at 45RPM. The record, download code and accompanying lyric sheet are wrapped in a craft board sleeve with black printing. Simple and cool.
Where to get it: