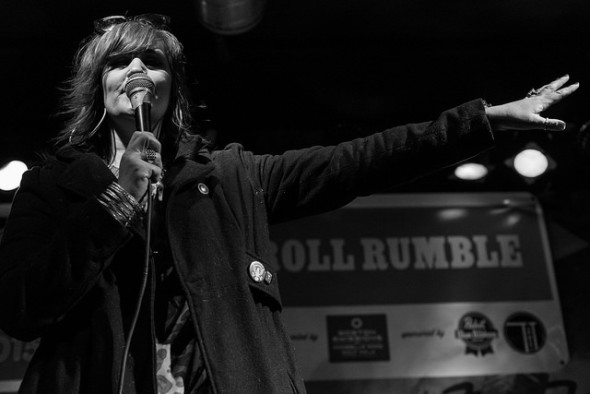 Three down. Three to go. The 2015 Rock 'N' Roll Rumble has been pretty great so far. After the much needed Day of Rest, things get going again tonight at TT's. Here's the schedule. Come join us for some rock 'n' roll, won't you? In the meantime, here are a few random thoughts on the first three nights of the preliminary round.
Old Favorites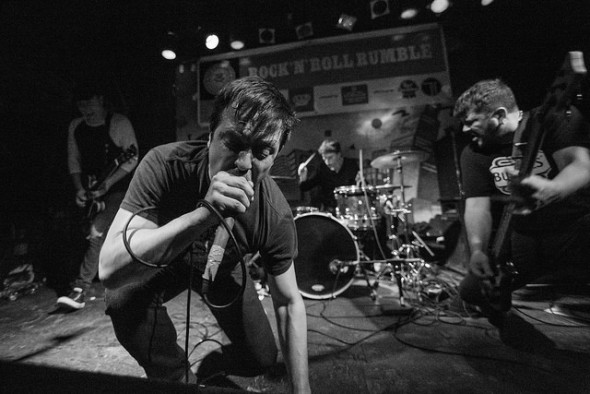 Checking out bands I've seen before shows how The Rumble brings out some great performances. Band Without Hands played like their lives depended on it, bouyed by an amazing crowd. Salita made TT's feel tiny, which is probably just the way they like it. They fed off of the energy of the room. I've seen Drab a few times now. They were at their Rumble best, with some perfect, dry introductory zingers to set up their well crafted songs. Nemes faced stiff competition on Night #1 and walked away with a hard fought win. They could go far.
I thought I was prepared for Raw Blow. I was wrong. They blew me away. Their set was so intense I became oblivious to the world around me. I thank them for that. I'm glad I finally got to catch Duck & Cover. That's a good punk rock band right there. Psychic Dog was a hoot. Eternals, Le Roxy Pro and The Rare Occasions caught me off guard in the best possible way. Loved them all.
Hats Everywhere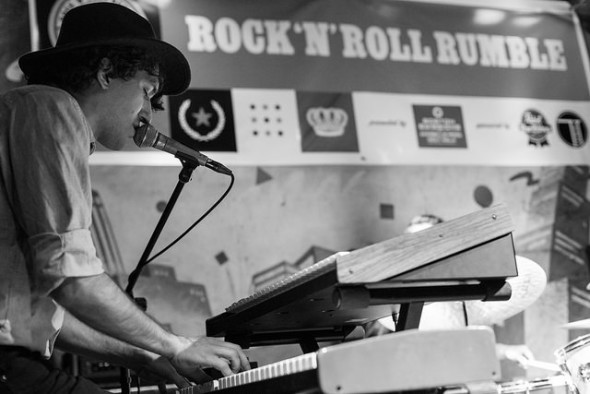 Look, I don't know how my brain works. It's always looking for patterns and outliers. Sometimes it's looking for hats. There have been a bunch of hats so far in this year's event. We've had trucker hats and winter hats. There have been all kinds of other hats I don't know the names of. How do hats affect your chances of moving on? Well, of the six bands that had behattted members, one has punched a ticket to the next round (Eternals). That's a 17% advancement rate. That's down from the 33% success rate for bands without hats (not to be confused with Band Without Hands). A wild card pickup for Raw Blow, Duck & Cover, Drab, Salita or Mister Vertigo will even out those odds. Do with this info what you will.
Fun With Numbers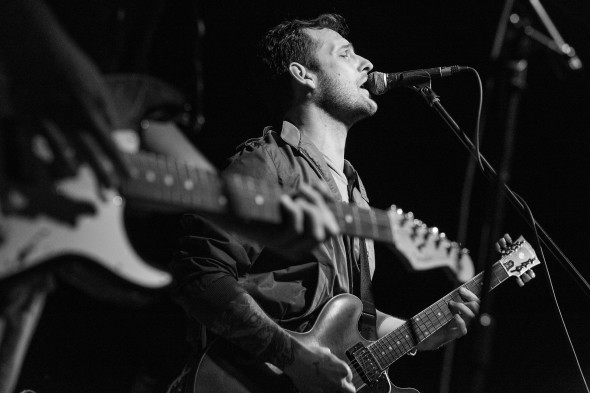 Six Is The Loneliest Number: There have been 2 trios, 5 quartets and 4 quintets so far, but only 1 sextet. That distinction goes to the grandiose Mister Vertigo.
Conspiracy Of The Sevens: 7 bands had performers who played Gibson instruments. 7 bands had performers who played Fender instruments. Coincidence? I think not. Wait, I mean probably.
I Can't Count That High: The number of times my mind changed about who was going to win any given night.
Play Me Out
The Static Dynamic were victorious on Prelim Night #3. When you take a tight, technical band and add a passion for playing and a song like "Relentless," good things will happen. These are a few of the songs that have stuck with me after the first few nights. See you at TT's tonight!