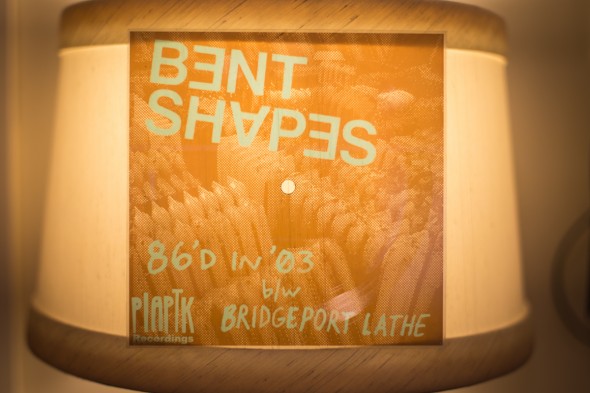 Bent Shapes
"86'd in '03" b/w "Bridgeport Lathe"
2014
Bent Shapes continue to pop out fantastic Pavement-meets-The-Kinks nuggets. Their latest release finds the snappy and difficult to type "86'd in '03" backed by the more deliberately paced cover of 2 x 4's "Bridgeport Lathe." The former begs vigorous toe-tapping, the latter a steady head bob. Both recordings do all of the little things right. There's playful guitar and bass interplay. There's pitch shifting. There are "ah-ah-ah" backing vocals. These are all good things in my book. I dig it.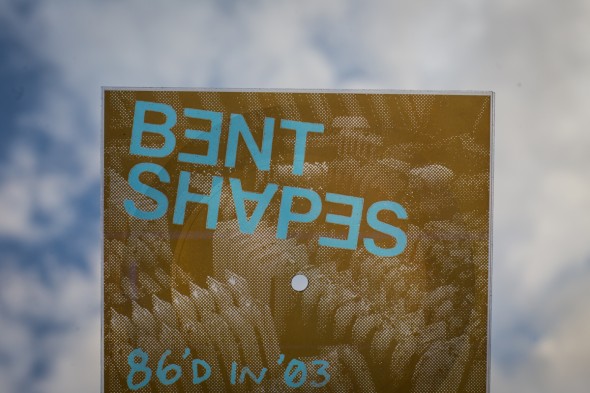 The record itself is a picture disc of sorts. Instead of being pressed on vinyl, it's lathe cut into transparent plexiglass. Small hole. 33⅓RPM. Three different color schemes. Did I mention that it's square? Well, it is. This thing is really unique.
Where to get it: