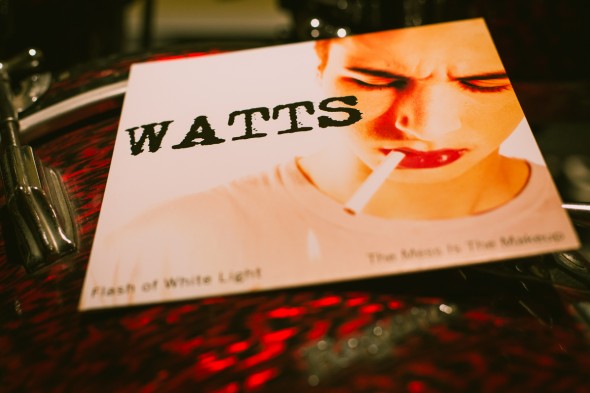 Watts
"Flash Of White Light" b/w "The Mess Is The Makeup"
2014
I had this 7″ ordered as soon as I heard about it. Why not? With Watts, you know you're gonna get some fine rock 'n' roll. That's exactly what this release is. "Flash Of White Light" is instantly recognizable from their live shows and it rips with blazing guitars and a flash of… wait a sec. I got a little wrapped up in the tune there. How can you not like a song that name drops The Dirty Truckers, The Shods, The Dents and The Abbey Lounge? So good. "The Mess Is The Makeup" follows up with harmonies and handclaps. I'm a sucker for handclaps. Have I mentioned that Watts are good at the whole rock 'n' roll thing?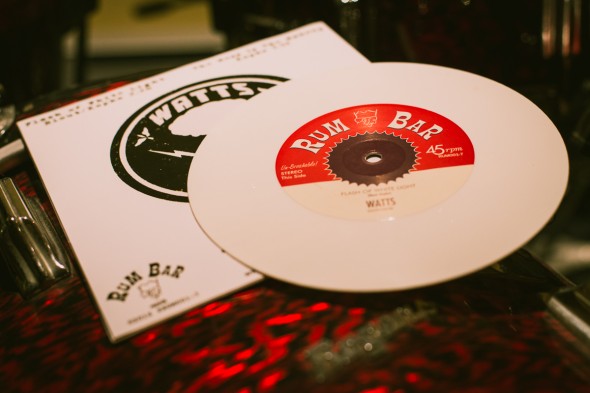 As for the vinyl itself? It's white, obviously. Small hole. 45RPM. Full color jacket. Good stuff.
Where to get it: