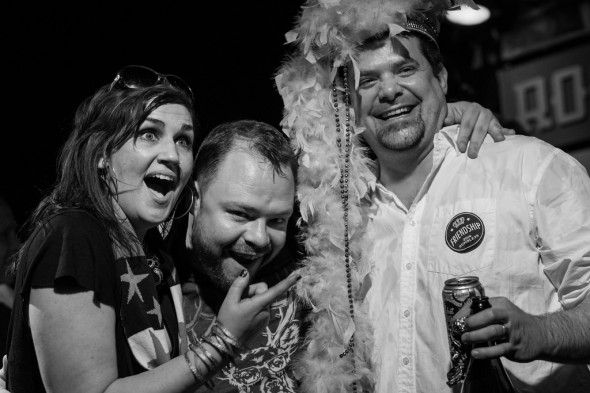 Another Rock 'N' Roll Rumble has come and gone. The 35th one. It's amazing when anything lasts for 35 years these day.* A big part of the Rumble's recent resurgence is because of the lady in the picture above. Anngelle Wood has a passion for this whole Rumble thing that we all benefit from. She's good at it, too. Lucky us.
Congratulations to Goddamn Draculas! You're the 2014 Rock 'N' Roll Rumble Champs! You earned it. Every time I thought there was no way you could top yourselves, you did. If that isn't a recipe for Rumble success I don't know what is. Of course, the killer three part harmonies didn't hurt. Thanks to all 24 acts that kept us entertained night after night. The bands in this town really are something special.
So concludes our coverage of the 2014 Rock 'N' Roll Rumble. I went to every night. I had a good time. I took some pictures. I hope I captured a few of the memorable moments.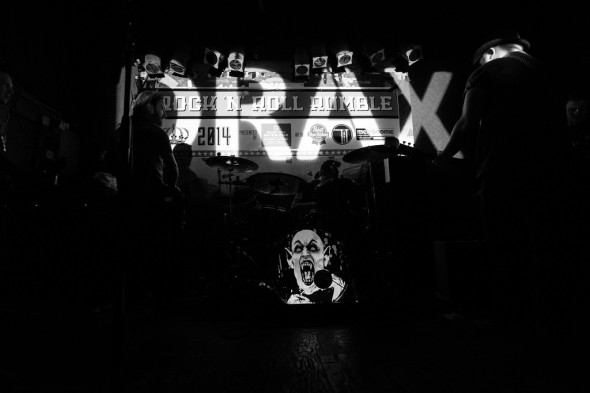 Finals:
Goddamn Draculas (2014 Rumble Champs)
Petty Morals
Await Rescue
The Information (Non-Competing Guest Band)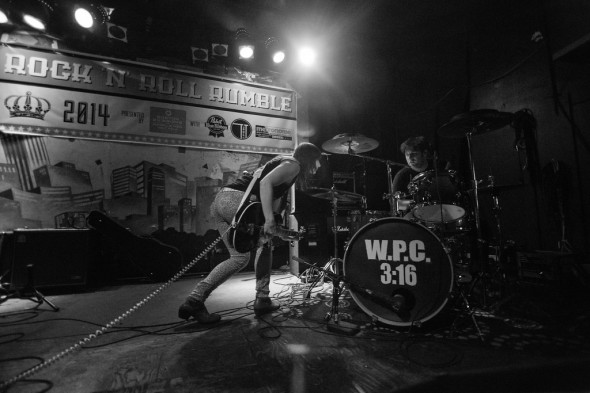 Semifinals:
Await Rescue (Wildcard)
Barricades
Goddamn Draculas
Petty Morals
Tigerman Woah
Western Education
When Particles Collide
Yellabird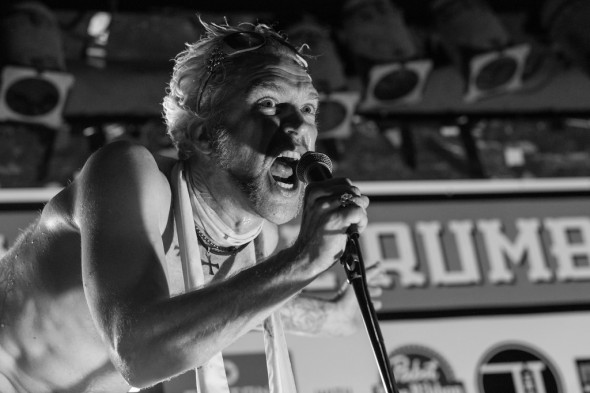 Preliminaries:
Airport
Await Rescue (Prelim Night #6 Winner)
Barricades (Prelim Night #3 Winner)
Butterknife
The Color And Sound
Doom Lover
Emma Ate The Lion
Feints (Wildcard)**
Goddamn Draculas (Prelim Night #2 Winner)
Gondoliers
Guillermo Sexo
Harris Hawk
The Life Electric
Petty Morals (Prelim Night #5 Winner)
Rebuilder
Sinnet
Slowdim
Summoner
Tigerman Woah (Prelim Night #1 Winner)
Vary Lumar
Western Education (Prelim Night #4 Winner)
When Particles Collide (Wildcard)
Yellabird (Wildcard)**
Z*L
* Technically 36 years. There was a one year hiatus in 2010. Don't believe me? Check the wiki. Bonus link.
* Feints earned a spot in the semifinals as a wildcard but had to drop out due to illness. Yellabird filled in ably.