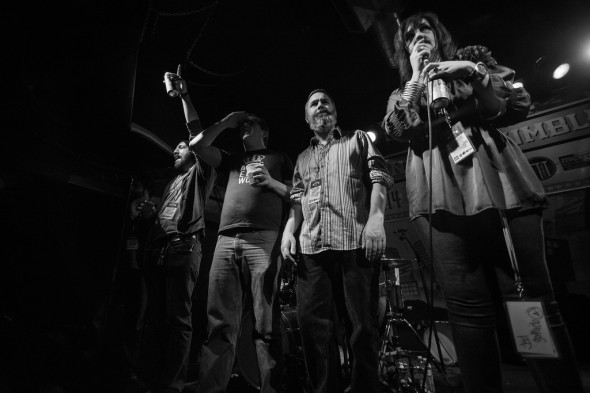 How was your Rumble prelims week? Pretty great, right? The semifinal round gets going at TT's on Thursday with Await Rescue, Petty Morals, Western Education and When Particle Collide(wildcard). Friday will find Barricades, Goddamn Draculas, Tigerman Woah and Feints(wildcard) taking the stage. Until then, here are a few thoughts on the second half of the preliminary round.
Old Favorites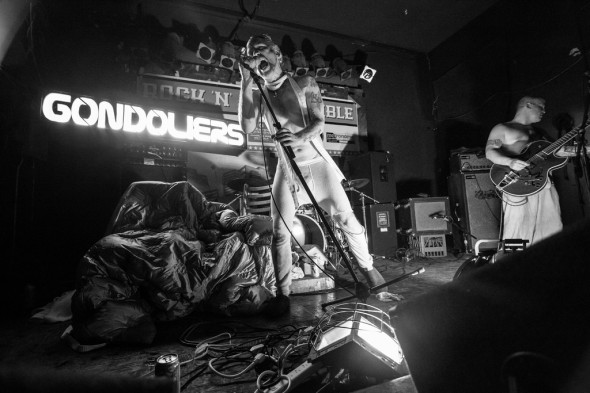 It's always fun to see bands I'm familiar with rise to the occasion that is The Rumble. Butterknife put on the best set I've ever seen from them. Slowdim followed with another goodie. It was the second time I've seen these bands play together. I'd love to see it happen again. Gondoliers and Harris Hawk both had gut-check sets. Intense, powerful stuff. It had been about 3 years since I saw Vary Lumar on the TT's stage. Apparently I've been missing out on some inventive electro-indie rock. Feints ripped it up to open the show on Friday night. They earned themselves a wildcard spot in the semifinals.
New Faces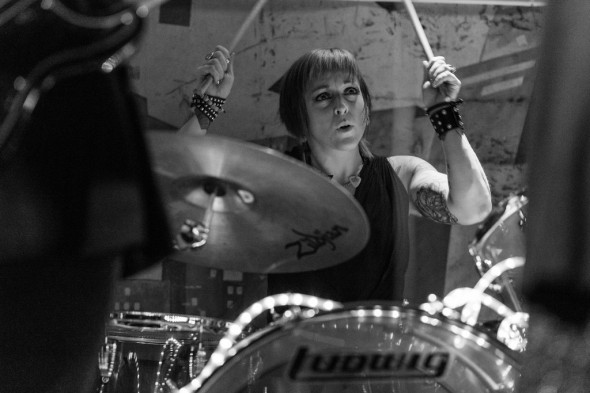 I had high expectations for Petty Morals. They blew right past them. Damn, that was fun. Summoner was amazing. These guys play my favorite type of metal: loud, riffy and melodic. Yellabird sound way bigger than two guys should sound. Western Education generated enough excitement closing out Prelim Night #4 to take home a win.
Return of the Riff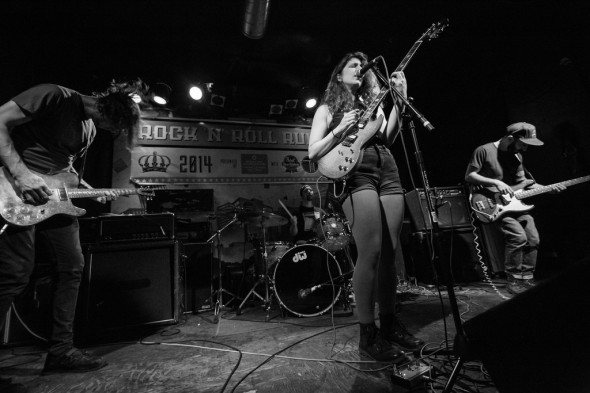 If the early prelim nights were dominated by hooks and texture, then the second half found the participants climbing Riff Mountain. Summoner were the first to reach the peak, ascending on the back of the elusive Winged Beast Of Doom. Saturday night found Harris Hawk, Yellabird and Await Rescue feeding on the blow minds of would-be air guitarists. Await Rescue will carry that momentum into the semifinals.
Fun With Numbers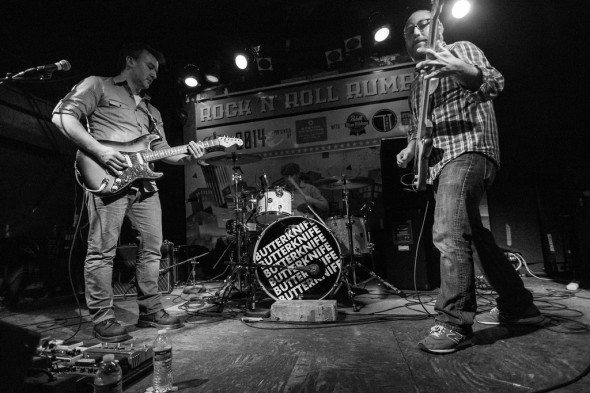 See Three Trios: There were 3 trios in the second half of the prelims. Butterknife, Slowdim and Gondoliers played back-to-back-to-back on Thursday night.
Eight Is Enough: 46 performers took the stage in the second half of the week. That's 8 fewer than the first three nights.
I Can't Count That High: Again, riffs.
Play Me Out
The Color And Sound are one of the most lovable bands in town. When they played "Graves" on Saturday night I thought the place would burst. Here are some songs that have been running through my head from the second half of the prelims.