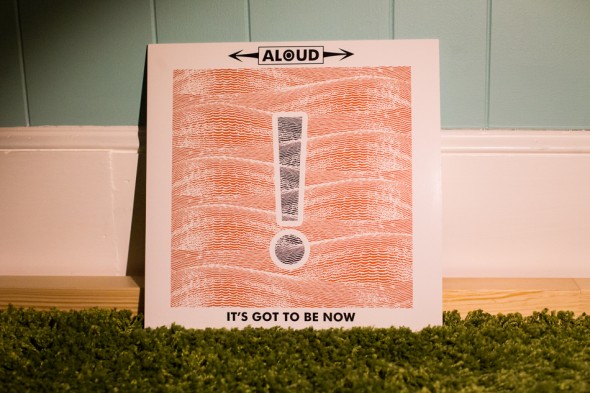 Aloud
It's Got To Be Now
2014
Let's cut to the chase. Aloud's new record, It's Got To Be Now, is pretty great. It's a hook-filled slab of rock, soul, passion and urgency. Here's a quick breakdown of how it plays out:
"Back Here With Me Again" opens It's Got To Be Now with a blast of sunshine.
"Don't Let It Get You Down" is straight up rockin' soul.
"The Wicked Kind" smolders with biting guitar riffs and swirling organ.
"Jeanne, It's Just A Ride" is a slice of '60s pop heaven.
"A Little Bit Low" is an absolute scorcher, complete with a barely restrained breakdown to make you realize just how blazing this song is.
"Such A Long Time" revisits Aloud's '60s influence. This time around you may want to pull your baby close.
"After The Plague" has a timeless groove, harmonized "ahhs" and a triumphant chorus.
"It's Got To Be Now" is infused with the desperation implied in its title.
"Complicity" is too bold to lurk in the shadows; it brings the shadows to you.
"The Ballad Of Emily Jane" could pass as Big Star.
"You Will Know" radiates sentimentality. The song goes through a subtle and beautiful transformation from reserved to glorious. A great way to cap off a fantastic album.
OK, that's it. Aloud have really outdone themselves this time. Wait, here's another picture…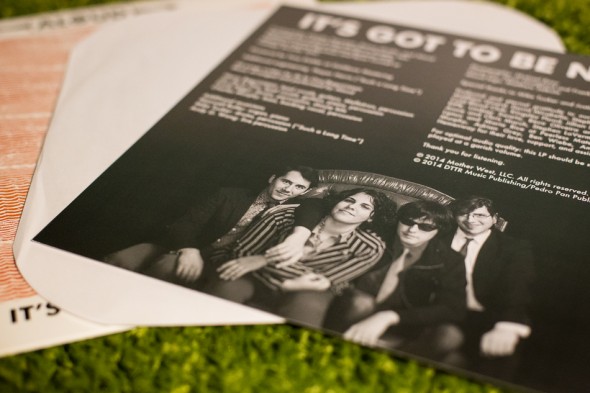 The vinyl version is a basic black 12″ record spun at 33&#8531 RPM. The label offers one of my favorite A/B side indications in recent memory. There's a full color sleeve and a lyric sheet insert to round things out. It's Got To Be Now is also available on CD and as a digital download.
Where to get it: