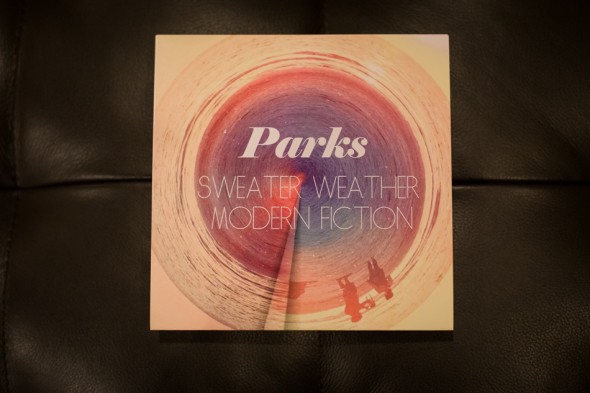 Parks
"Sweater Weather" + "Modern Fiction"
2013
What happens when you pair up two of my favorite singles in recent memory and put them out on 7″ vinyl? You get one happy Daykamper. Parks have packaged up "Sweater Weather" and "Modern Fiction" as a physical thing. I'm glad they did. Both songs are brilliant. I love vinyl. It's like they made this just for me (and 99 other people).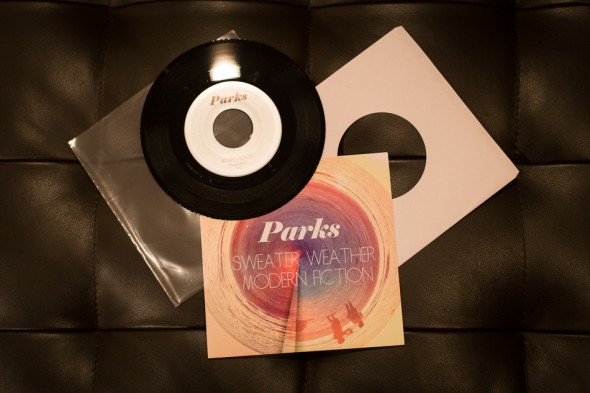 The 7″ is a large hole 45RPM number pressed on 180-gram black vinyl. It all comes nestled in a full color fold-over sleeve inside a vinyl bag. Thank you, Parks.
Where to get it: