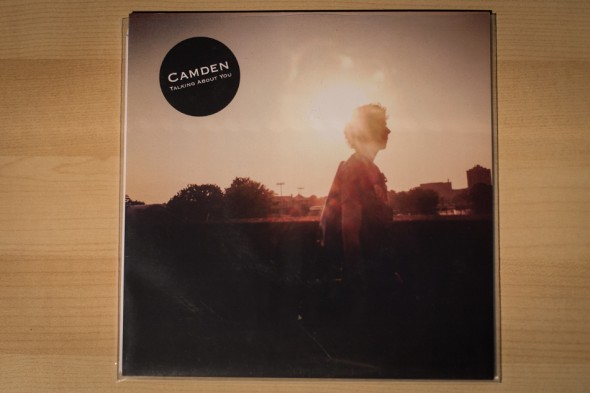 Camden
"Talking About You" b/w "You're So Fine"
2013
Hey, remember this year's Rumble? That was fun. A good amount of that fun came courtesy of the guys in Camden. I once described the band's last single as "a perfect 3 minute pop tune in just over 2 minutes." Their latest, "Talking About You," may just be the perfect 3 minute pop tune to come, period. Camden shed their trademark hyperactivity on this one. In its place is a brisk, melodic stroll through some nice guitar arpeggios. This song does everything right. The B-side is equally memorable. "You're So Fine" picks up the pace a bit, punctuated with some peppy tambourine work in the chorus. What a fine pair of songs.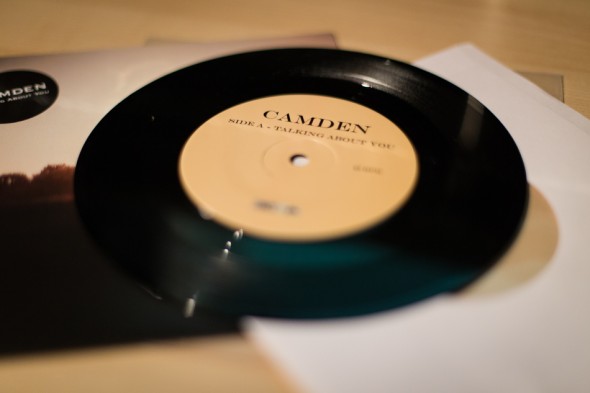 The 7″ is a small hole, 45RPM number on black vinyl. There's a lyric sheet and a full color fold-over to keep it company in the sleeve. You can grab the digital bits, too.
Where to get it: