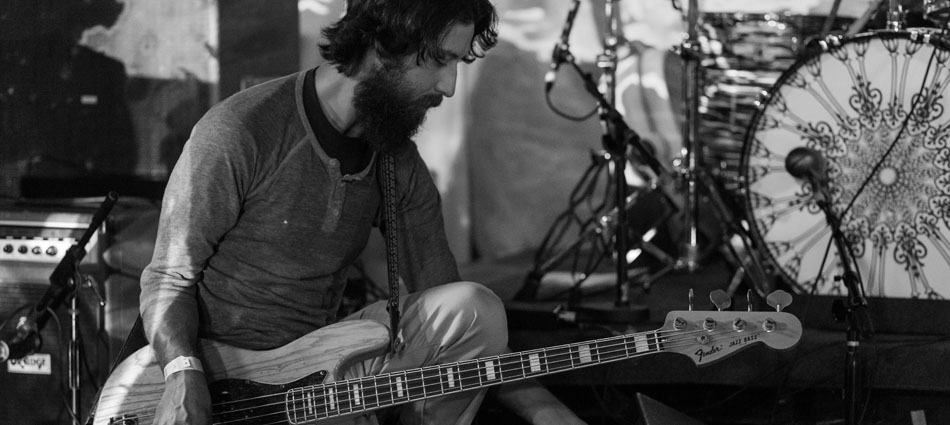 Spacey sonic bombast. Ghost Box Orchestra brought a big sound to Fuzzstival.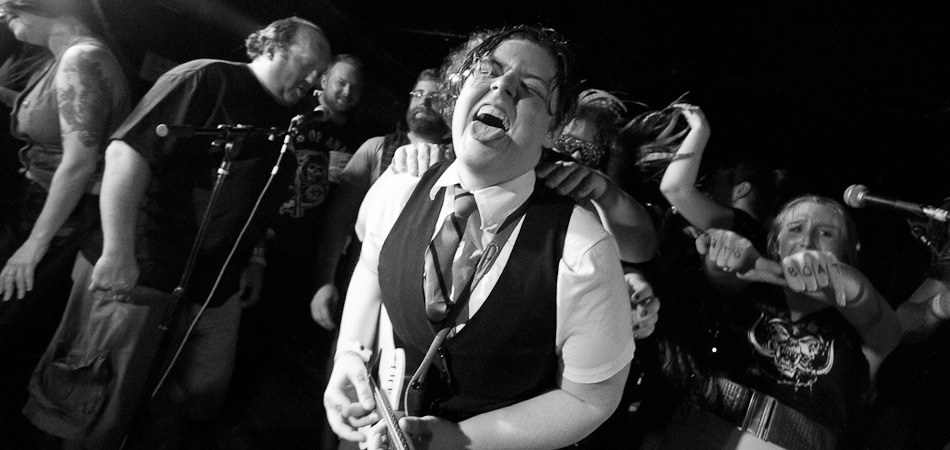 Last year, One Night Band 2 alumni Bedss came out to shut down One Night Band 3 with a drunken rousing rendition of "Cum On Feel The Noize." This year, the drunken rowdy sing-along tradition continued. Mötörböat rocked the hell out at last year's event. They returned to the scene of the crime to close out the 4th edition of this treasured Boston institution. Mötörböat tore through a couple of their original tunes like they had firecrackers in their pants. Then a cast of thousands* got up on stage to end the night with a drunken spirited cover of "You Shook Me All Night Long."
* OK, a cast of tens. This included One Night Band participants past and present, organizers and, well, just about anyone else who wanted to jump on stage.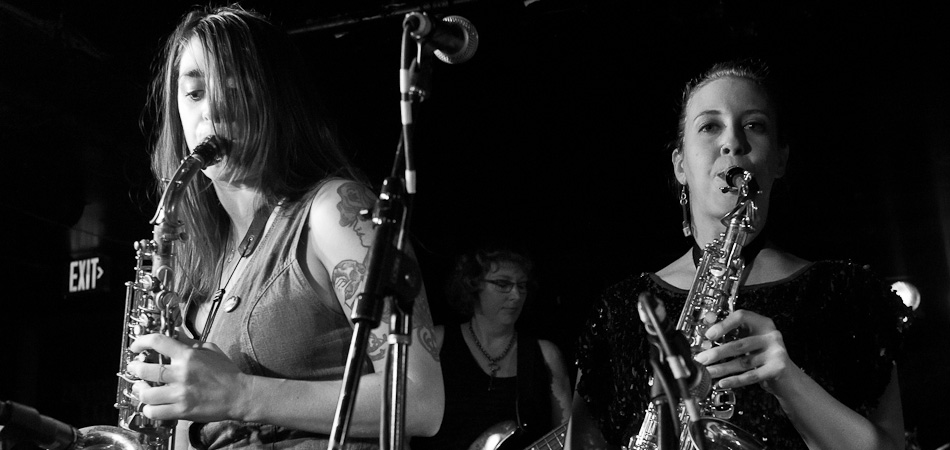 More than just a celebration of Boston rock's finest shuffling the deck for the night, One Night Band is also about raising money for good causes. This year, one of those good causes was Girls Rock Campaign Boston.* When the cards were dealt, One Night Band 4 fittingly gave us our first all-female outfit. Chris Toppin, Elena Siegman, Melanie Bernier, Nazli Green and Theresa Polk formed Sir Vix-A-Lot, a band that provided one of the night's most memorable songs. I won't spoil it for you. Just go watch this video.
* This year's event raised more than $3,000, which goes to Girls Rock Campaign Boston and Zumix.