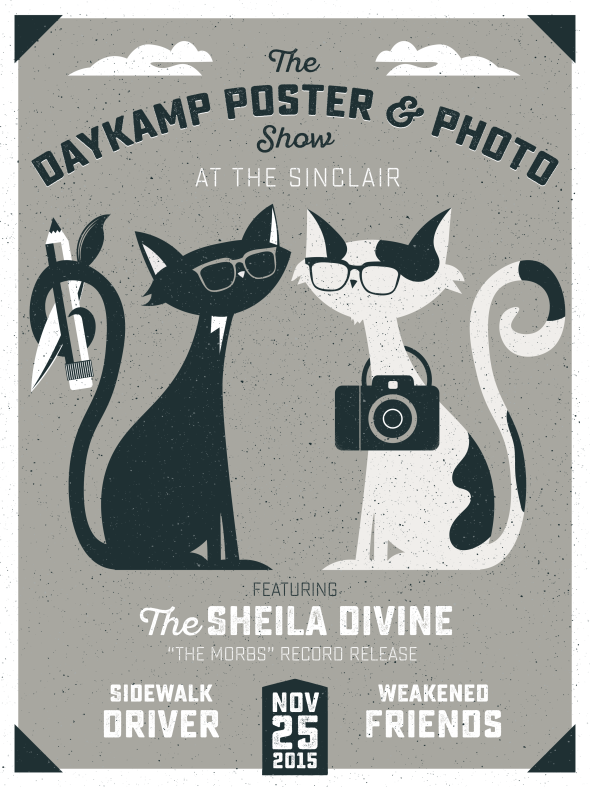 Hey, does anyone remember when we did this? That was fun. It was so much fun, we've been wanting to do it again. We've just been waiting for the right time. And waiting. And waiting. And wait… it's time! Now we're doing this!
On November 25th we'll be hanging out at The Sinclair with The Sheila Divine, Sidewalk Driver and Weakened Friends. Read that lineup again. I still can't believe we suckered these bands into playing these bands agree to play the show. To make the night even more special, Nicole Anguish of Daykamp Creative will be hanging up her poster art and I'll be displaying prints of some of the photos I can't seem to stop taking. We'll even have some stuff for sale if you want to turn your home into an art gallery for people obsessed with the Boston music scene.
Now, imagine all of that goodness and top it off with the fact that this show will also serve as the release show for The Morbs, the new record from The Sheila Divine! No way! Yes way!
Come hang out with us on Thanksgiving Eve. We'll do our best to make it a good time.
Facebook Event
Advance Tickets