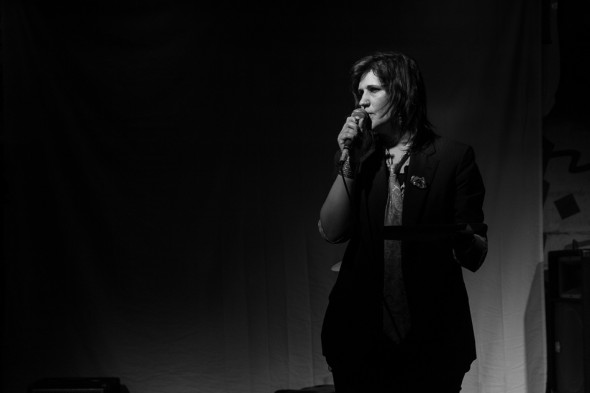 Well, we're half way through the 2013 Rock 'N' Roll Rumble preliminary round. Things get going again tonight at TT's with Mount Peru, Whitcomb, Lifestyle and Twin Berlin. I've had a few moments to digest the first three nights. Let me regurgitate some of my thoughts for you. You're welcome for that image.
Old Favorites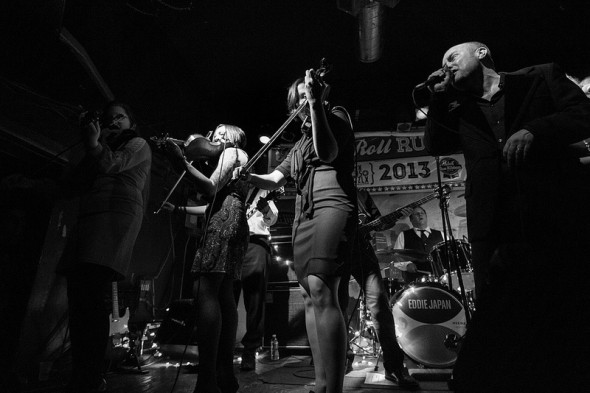 It's no secrect I love Eddie Japan. Their win on Preliminary Night #3 was the best set I've ever seen from them. I'm a big fan of Velah's songs. I'm now a fan of Nick Murphy's stage banter: "I'm sweating like Kevin Youkilis giving birth." Cancer Killing Gemini's new drummer helped propel them to a solid outing. The guy hits hard.
New Faces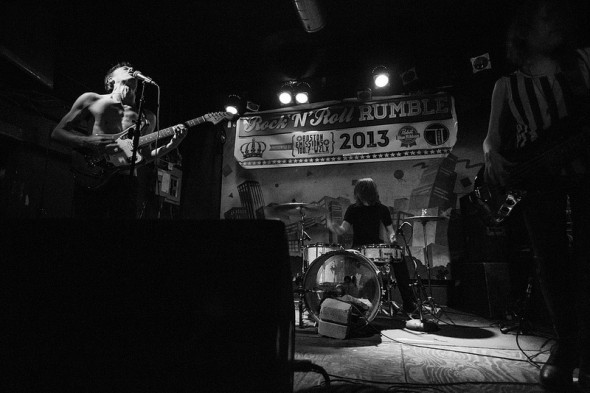 I saw five new-to-me bands during the first half of the week. Supermachine, The New Highway Hymnal (Preliminary Night #1 winners), Glenn Yoder And The Western States, Herra Terra and The Okay Win all had impressive performances. What struck me was how good each of those acts is at what they do. The Rumble really does bring out the best in bands.
The Second Time's The Charm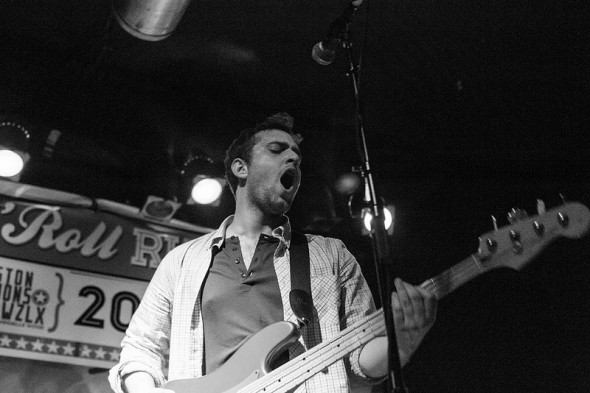 I mentioned before the Rumble started how much I was looking forward to seeing some of these bands for a second time. They did not disappoint. Camden's wonderfully loose set took Night #2. Endation blew me away with their set to open that same night. They're a two-headed beast of sonic turmoil. The Deep North's songs are really starting to settle in with me. I can't wait to hear more. Blackbutton wailed away to close out Night #3. No sophomore slumps, here.
Fun With Numbers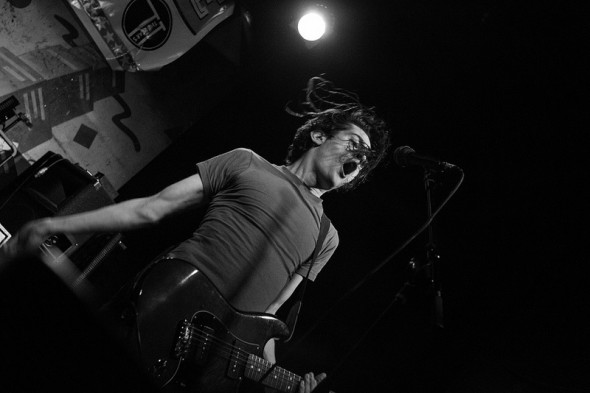 Cover The Spread: The first three nights have featured 1 duo, 2 trios, 5 quartets, 3 quintets and 1 sextet. Did we mention that the sextet had pair of backup vocalists? Oh, and a trio of string players for their closing number? If you're playing along at home, that means there were anywhere from 2 to 11 people on stage at one time over the first 3 nights.
The Flexible Four: 4 acts had a member playing at least 2 different instruments.*
I Can't Count That High: How many patch cables does Herra Terra have in their rig? However many you think it is, double it.
Play Me Out
I bet Camden grew up listening to their parents' LPs at 45RPM. "Getting Around" executes a perfect 3 minute pop tune in just over 2 minutes. Here it is, along with a few other tunes that have stuck with me. Now, come on out to a show!
* The Okay Win, Velah, Herra Terra and Eddie Japan